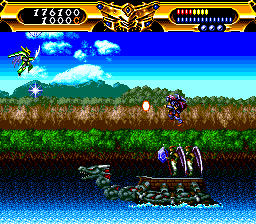 Auzal is probably the second easiest level. This one has a water theme to it. Some armor may be more powerful on certain levels (like Megaman), as some bosses have been killed quicker by different weapons. But I'm not sure on this theory.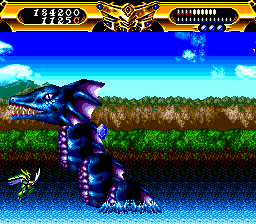 The Loch Ness Monster! I knew Nessie existed!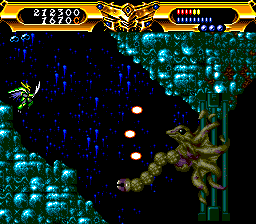 LOT has many mid-bosses, such as this fishy character.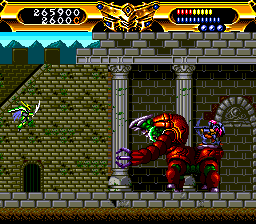 Not really a midboss, but nothing to sneeze at either. By now, I'm really into the music, and ignoring the world around me. Think I smell smoke......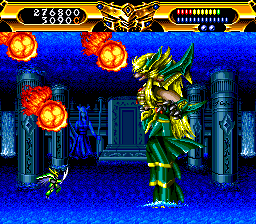 Here's the earth special attack about to pound the boss to smithereens. I feel like David taking on Goliath at many boss fights.