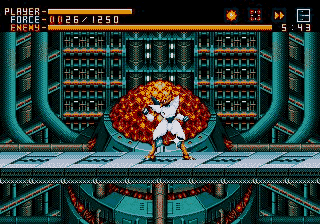 Final Arena

Genecyst has this bug where it wont display the platform you are standing on, just pretend it's there :) Don't know how the new KGEN handles it, I'm not playing it all over again to see!!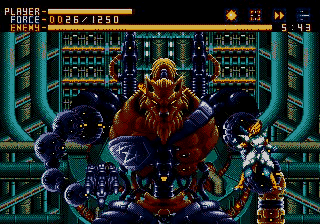 Final Boss (25): Z-Leo

This guy is BIG! The only normal gun that can hurt him is lancer force, but even that seems futile. The quickest way to dispose of him is to deflect his own big fireballs into his face. Just watch out for his super attack where he throws your platform into the stratosphere and launches a laser salvo after it! Just keep dodging if he does that!!!!

Well, if you don't want to see the ENDING (below), go to the MAIN PAGE now!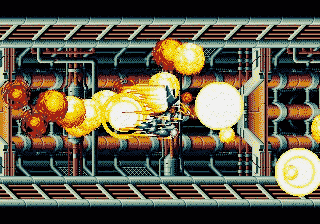 THE END!!


The base explodes, you escape, thats it.... Oh well, a little end sequence is better than none.

Anyhow, in the credits just look out for the name 'Choco Monkey' Ah, yes. I wonder what his parents were on.