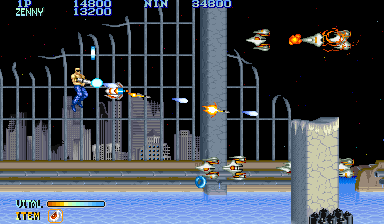 Stage 2: The Destroyed Bypass

The first 3 stages in this game start out exactly the same. Several line
formations of weak enemies, and some destroyed background.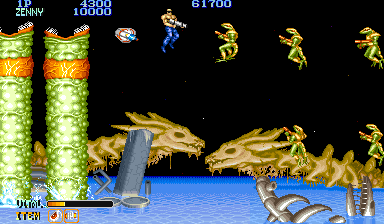 Those green tentacle things will pop out of nowhere and suck on you like
a lollipop. Luckily, you can easily escape by shaking the stick wildly.

[ Hero flavoured pops. The new craze - Felix the Cat ]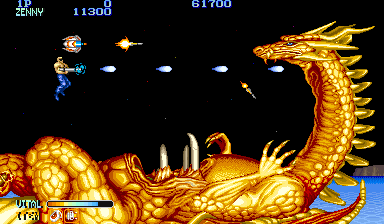 Boss 2: The Dust Dragon

This huge dragon is our first really good boss. Besides the fact that he's
OBVIOUSLY already on his death bed, the idea is to shoot him a bit until his
heart is exposed, then.....
...give him a heart attack!!! This is definitely not as easy as it sounds.
Stay near the middle, but watch out when it pokes out it's bones to stab you.
However, definitely DO NOT stay near the back, because the dragon has a tendency
to smash you with it's tail from behind (and it's HARD to dodge).

[ Maybe he doesn't want toget blasted and just want's his tummy tickled? - Felix the Cat ]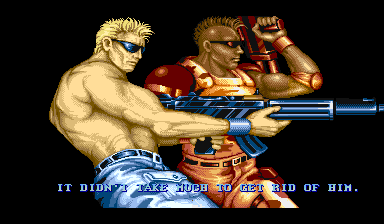 The new 'Forgotten Worlds' line of designer clothes from Tommy Hilfiger.
Blow yours to hell today.
BACK TO THE TOP!